Pashupatinath Temple
It is a famous and sacred Hindu temple complex that is located on the banks of the Bagmati River, approximately 5 kilometers north-east of Kathmandu. The temple serves as the seat of Nepal's national deity, Lord Pashupatinath. This temple complex was inscribed on the UNESCO World Heritage Sites' list in 1979. This "extensive Hindu temple precinct" is a "sprawling collection of temples, ashrams, images, and inscriptions raised over the centuries along the banks of the sacred Bagmati river" and is included as one of the seven monument groups in UNESCO's designation of Kathmandu Valley as a cultural heritage site. One of the major Festivals of the temple is Maha Shivaratri. On this day over 1 million devotees visit here.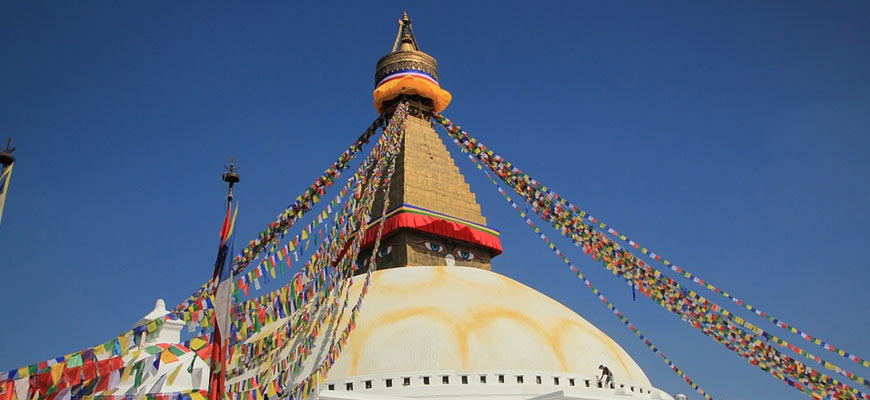 Boudhanath Stupa
Located about 11 km from the center and northeastern outskirts of Kathmandu, the stupa's massive mandala makes it one of the largest spherical stupas in Nepal. The Buddhist stupa of Boudha Stupa dominates the skyline; it is one of the largest unique structure's stupas in the world. The influx of large populations of refugees from Tibet has seen the construction of over 50 gompas (Tibetan convent) around Boudha. As of 1979, Boudha Stupa is a UNESCO World Heritage Site. Along with Swayambhu, it is one of the most popular tourist hubs in Kathmandu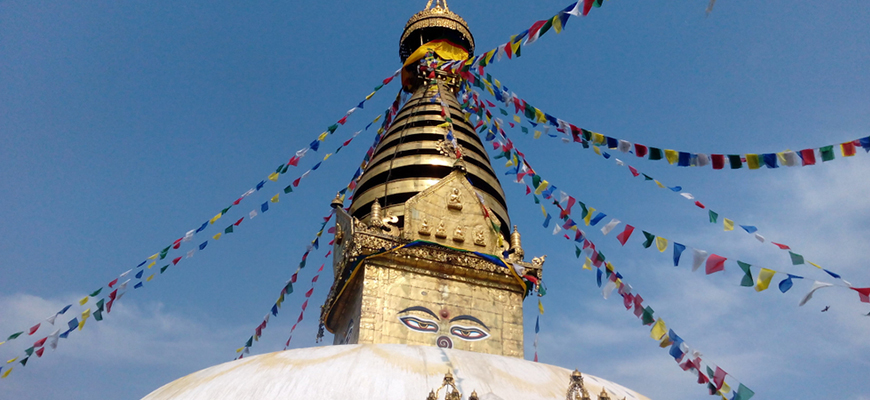 Swayambhunath ( Monkey Temple)
It is an ancient religious architecture atop a hill in the Kathmandu Valley, west of Kathmandu city. For the Buddhist Newars, in whose mythological history and origin myth as well as day-to-day religious practice Swayambhunath occupies a central position, it is probably the most sacred among Buddhist pilgrimage sites. For Tibetans and followers of Tibetan Buddhism, it is second only to Boudha. Swyambhunath stupa is enriched in a variety of shrines and temples, some dating back to the Licchavi period. A Tibetan monastery, museum, and library are more recent additions. The stupa has Buddha's eyes and eyebrows painted on. Between them, the number one (in Devanagari script) is painted in the fashion of a nose. There are also shops, restaurants, and hostels. The site has two access points: a long staircase leading directly to the main platform of the temple, which is from the top of the hill to the east; and a car road around the hill from the south leading to the south-west entrance.